Tooth Extractions

Cambridge, MA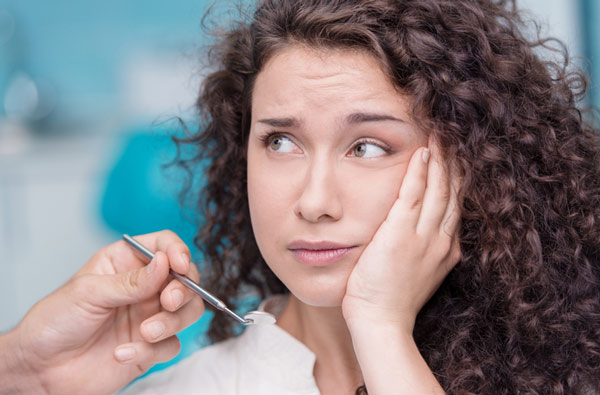 Having an extraction of a tooth may be needed at some point in your life. In fact, an extraction is a common procedure that takes place often within a dental office and is chosen more than any other dental service or treatment.

Many causes exist surrounding the need for an extraction such as injury, decay, or any other type of damage. Normally, the dentist will conduct a simple extraction to ensure that damage is not caused to surrounding teeth.

Due to the gums ability to repair itself naturally, an extraction will be recommended by the dentist because of their safe nature. No matter what though, an extraction may not always occur due to an injury, damage such as cracked teeth, or dental trauma.

Most commonly, the extraction of the wisdom teeth will take place if they become impacted or if overcrowding begins. At Cambridgeside Dental Associates, we will take a look at all of your teeth, including the wisdom teeth, to ensure that there is no real need for them so they can then be extracted so that your other teeth can function normally.


Teeth Crowding

While we are young, our chances of teeth crowding is increased. if all four wisdom teeth are present, then overcrowding will surely happen eventually as they grow.

Besides the teeth crowding, a problem with your bite and chewing may also result in your smile looking crooked. Having the dental extraction performed as soon as possible will help you get ready for teeth alignment.


Infected Tooth

Teeth that have become damaged or decayed beyond repair may affect the tooth's blood vessels and nerves, which will lead to an infected tooth. Due to the infection being present, the buildup of bacteria could increase and spread to other teeth rather quickly.


High Risks

Occasionally, when a small risk exists with the teeth, the dentist may opt to pull the tooth instead of having any other problems come up later. An example of this would be when the patient is diabetic.


Periodontal Disease

With gum disease, this oral infection takes place within the soft tissues and bones that provide the teeth with support. When the gums are infected, the amount of strength needed for holding the tooth may not be enough, which will result in a painful bite and difficulty with normal chewing. It is for these reasons that a tooth extraction will be performed by your dentist.


Surgical And Simple Extractions

Having a surgical extraction will involve the removal of a tooth due to impaction or inaccessibility. The extraction will need many incisions to be made in order for the tooth to be fully removed.

Having an extraction that is simple will consist of simply pulling the tooth out with a special dental tool. This method is used when the problematic tooth is accessible and clearly seen by the dentist.

It is suggested that an extraction take place at Cambridgeside Dental Associates if no other options are available. By having an extraction, your smile will be enhanced and protected. So give us a call today at 857-588-1210 to schedule your tooth extraction appointment.