Dentures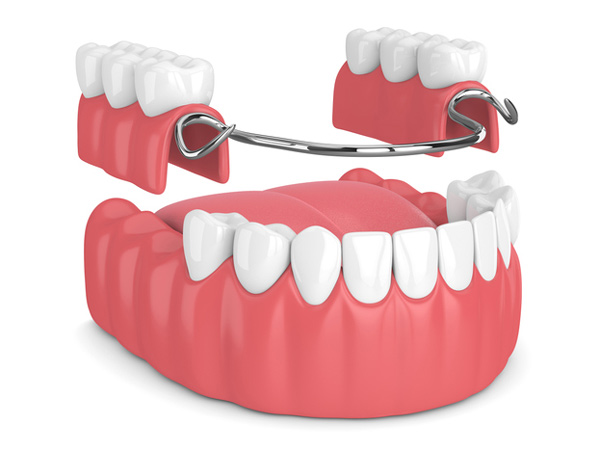 Regardless of whether you have dentures already, plan on obtaining them, or anything else, it is quite possible that questions may come up that need answering. This is why the dental specialists at Cambridgeside Dental Associates are available to answer any you may have.


What Material Is Used To Make Dentures

Dentures made in the past consisted of plastic or porcelain. However, dentures that are produced today consist of resin. Due to the material used, the denture is able to crack, split, or chip easily if the denture gets dropped. This will happen due to the denture being very fragile in nature.

With resin, it can also wear quicker than other materials and even your natural teeth. Because of this, they need to be changed out more often. The material that resembles the gums is also made out of the resin used to create the dentures. If not resin, then a polymer will be used to enable a snug fit among the gums.


Why Dentures Should Be Worn

Besides dentures having the ability to improve your smile, they are able to maintain the mouth's shape. They can also support other parts of the face such as the lips and cheeks.

Having this support will enable improved chewing and not having to make changes to your diet. This allows you to continue to enjoy the same foods as you always have.

Wearing dentures can also provide a practical alternative to teeth replacement when a significant amount of pain is being experienced. When you are fitted for dentures, the problems with your teeth are eliminated.


The Partial Denture

Using a partial denture will often be the case when the teeth around the replacement are unable to maintain their strength to support other dental appliances. Partials will be attached to the gums and attach to adjacent teeth.


The Full Denture

Using a full denture consists of dentures that replace all the teeth in the mouth. They include both top and bottom teeth. They are normally for either top, bottom, or both and are maintained in place by a denture paste or suction. Similar to a partial denture, they can be removed quite easily.


Denture Cleaning

Having dentures means that they will need to be cleaned as often as you would with natural teeth. No matter what the dentures are made of, they are still prone to plaque and bacteria, which will still accumulate.

In order to clean them, you should rinse them to remove any food debris that is lingering around. Next, brush them softly with a soft toothbrush and a cleanser especially for dentures.

Make sure to only use a normal toothbrush as any others may cause abrasions to the dentures. This will ultimately damage the dentures and eventually they would need replacing.

After taking out your dentures make sure to give your gums a nice cleaning with fluoride paste. You can use a toothbrush to clean your gums, but make sure that it has soft bristles.

Whether you are looking to have dentures or needing more information concerning them, then getting in touch with Cambridgeside Dental Associates is your best option. After calling 857-588-1210 you will receive the most up-to-date information concerning dentures.